Call Us At
415-925-3617 or Fill Out The Form Below: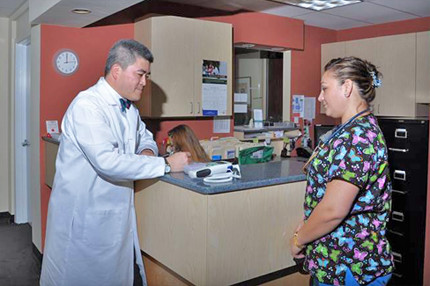 Practice Philosophy
EXCELLENCE
Dr. Kwok trained at UCLA School of Medicine, one of the top medical schools in the United States.  As an internist, he is an expert in the medical care of adults.  He is board certified in Internal Medicine and has repeatedly been voted "top physician" by his physician peers in Marin County.
THOROUGHNESS
With each new patient, Dr. Kwok spends several hours reviewing and outlining prior medical records.  By spending the time to thoroughly review the chart, Dr Kwok develops a more complete understanding of a patient's medical history, avoids duplication of tests and assures that issues are not overlooked.  With every office visit, Dr. Kwok evaluates each medical issue with care, detail, and thoughtfulness.
CONTINUITY
Medical care can be bewildering and fragmented.  Dr. Kwok values continuity of care and personally takes care of his patients at each level of care:  Office visits; Housecalls; Hospitalization at Marin General Hospital; Skilled Nursing Facility Rehabilitation or long term care.
MEDICAL HOME
Dr. Kwok's practice is your "medical home".  Dr. Kwok asks to be copied on all your test results and consultation reports.  Thus Dr. Kwok helps you coordinate your care and understand the contributions of the various specialists and the significance of the various tests.
COMPASSION
Technical excellence and competence are important; however, the practice of medicine is rooted in compassion.  Kindness, consideration, compassion, patience are essential in helping each person live life to the fullest, whether in sickness or in health.